University Park Podiatrist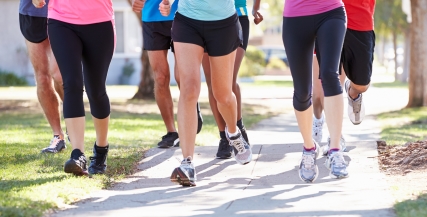 Advanced Foot & Ankle Care Specialists is proud to provide relief from foot pain in a clinic conveniently located to University Park, TX, and the surrounding communities. University Park residents who are suffering from foot and ankle pain ranging from heel spurs to plantar fasciitis. Our podiatrist at Advanced Foot & Ankle Care Specialists provides fast, affordable solutions to most foot pain and mobility issues.
When you seek help from our podiatrist at Advanced Foot & Ankle Care Specialists, you'll deal with a foot and ankle specialist who truly cares about your complete well being. We strive to offer care using the latest medical technology and podiatric techniques, meaning our patients receive world-class service and foot pain relief designed to pinpoint each patient's specific needs.
Foot and Ankle Pain in University Park
Led by Dr. Kennedy Legel, our podiatry team provides comprehensive care for the foot, ankle, toe and heel, as well as advanced wound care services for those in University Park. Some of the varied podiatric conditions we treat are:
University Park Foot and Ankle Health
Our podiatrist has extensive training in foot and ankle injury prevention and treatment. Before engaging in any type of rigorous physical activity, you should:
Consult with a foot and ankle specialist
Stretch to avoid injury
Avoid activity if you experience pain
Discuss your current medications with a podiatrist
Allow adequate time after rehabilitation before resuming normal activity
Schedule an Appointment
Our podiatry clinic is conveniently located in Dallas with easy access for our University Park residents. Schedule your appointment with Advanced Foot & Ankle Care Specialists in Dallas, TX by calling (214) 366-4600, or contact us online for a fast response.