Dallas Foot & Ankle Specialist
Podiatrist Dr. Kennedy Legel, DPM, established Advanced Foot & Ankle Care Specialists in Dallas to treat patients with a variety of foot and ankle problems. Whether you suffer from minor foot pain or serious chronic symptoms affecting mobility or quality of life, our experienced doctor and his well trained medical team offer preventive foot, toe and ankle care, non-invasive therapies, ankle surgery or foot surgery, advanced wound care, and more.
Podiatrist in Dallas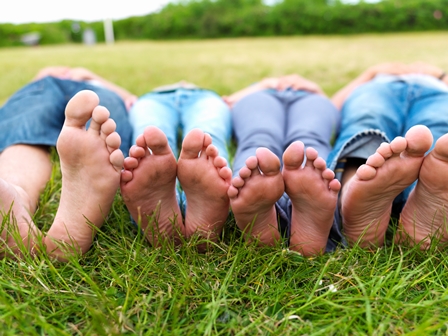 In recommending the best possible treatment for any foot or ankle condition, Dr. Legel and his staff consider each patient's complete medical profile, family history, lifestyle and more. The result is a foot and ankle treatment plan you can live with, benefit from, and follow to a successful outcome. Some of the podiatric conditions we treat are:
During your first visit to your podiatrist at Advanced Foot & Ankle Care Specialists, we begin to develop a positive ongoing relationship with each patient, starting with communicating expectations. Be prepared for your appointment by collecting all the information needed ahead of time. You can alleviates anxiety and help reduce the time needed for your visit by providing a complete medical history, list of current medications, previous treatments rendered, etc. We provide key patient forms here online, as well, to allow you to download and print them before your appointment.
Our Mission:
Improve the health of those we serve with a commitment to excellence in all that we do.
Offer high quality care that sets community standards and exceeds patients expectations.
Always listen and address our patients' concerns and complaints with the utmost professionalism.
Provide caring, convenient, and cost-effective health care.
Continually stay abreast of the current treatment trends and modalities.
Although some foot or ankle complaints can be resolved with one visit, others may require ongoing treatment over a long period of time. Our practice grows because we work to definitively educate our patients and provide them with sound health care options. Many patients value this, often referring their families, friends, and co-workers to our practice. We welcome you to think of Advanced Foot & Ankle Care Specialists as your premier go-to source for complete podiatry near Dallas.
Patients suffering from pain in the toes, feet or ankles receive effective diagnostics. Then, Dr. Legel can recommend a treatment plan designed to return you to pain-free, full mobility as soon as possible, with ongoing care to ensure lasting relief for your specific condition. From your first consultation and exam, the staff at Advanced Foot & Ankle Care Specialists strives to make you feel confident and comfortable with our personalized brand of podiatry care. We care for the whole person, as well as for your feet.
Contact Advanced Foot & Ankle Care Specialists
Our podiatrist is currently accepting new patients. To get immediate help for foot and ankle problems such as bunions, heel spurs, plantar fasciitis, neuropathy and more, contact our Dallas podiatry clinic at (214) 366-4600, or use our convenient online form located at the top of this page.