Plantar Fasciitis Treatment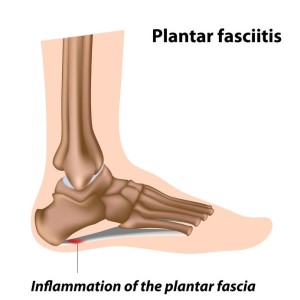 Plantar fasciitis is a disorder that affects the plantar fascia, which is the ligament that stretches across the sole of the foot. This ligament provides support for the arch, and in turn, helps with balance and flexibility in the foot. When the plantar fascia is damaged due to injury, it can lead to limited mobility and heel pain. If you continue to put pressure on injured or irritated plantar fascia, you increase the risk of a rupture. In such cases, your Dallas podiatrist may advise heel surgery or foot surgery at the best option to remedy the damage.
Relief From Foot Pain
At Advanced Foot & Ankle Care Specialists, we provide a wide array of conservative options to deal with plantar fasciitis and other podiatric conditions, but if surgery is required, we specialized experience in foot and ankle care to help our patients.
Causes & Symptoms of Plantar Fasciitis
Plantar fasciitis has a variety of causes, including physical injury and overstretching of the ligament. Athletes and those who work physically demanding jobs are more prone to suffer from plantar fasciitis, but the condition can also be caused by improperly stepping up stairs or due to a slip and fall. Over time, age may also play a part in developing plantar fasciitis, so regular checkups with a podiatrist are recommended to ensure foot and ankle health.
Swelling
Weakness in the Foot
Fallen Arches
Difficulty Walking and Balancing
Plantar Fasciitis Treatment
If you're seeking plantar fasciitis treatment options, Advanced Foot & Ankle Care Specialists is here to help. We provide patients with a range of solutions to alleviate pain while regaining mobility, and our doctors always offer all available treatment options upfront so that our patients can make the best choices possible for their unique situations. We recognize that plantar fasciitis affects people differently, so we never use a one-size-fits-all process. Below are some of the ways we can help:
Physical Therapy
Medication
Custom Orthotics
Patient Education
Contact Us
Contact Advanced Foot & Ankle Care Specialists in the Dallas, TX area to schedule your appointment by calling (214) 366-4600. We provide relief from plantar fasciitis using advanced medical technology to relieve pain and increase mobility.