Heel Pain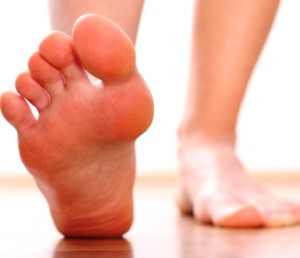 Your heel is more important than you might realize, and heel pain can really take its toll on your mobility. Keep in mind that, essentially, your entire body rests on your heels, meaning they take on a lot of stress with each step.
Relief From Heel Pain in the Dallas Area
People who run or participate in sporting activities are often more susceptible to heel pain, but virtually anyone can be affected. Additionally, most types of untreated foot pain can cause further damage that requires podiatric treatment.
Causes of Heel Pain
The foot and ankle specialists at Advanced Foot & Ankle Care Specialists in Dallas treat many patients with a wide variety of heel pain conditions. Most common heel problems include:
Heel Pain Treatment
At Advanced Foot & Ankle Care Specialists, we strive to take the most conservative approach in order to help patients recover from heel pain. The goal is to increase your comfort level and ensure that you fully understand your diagnosis and treatment plan from start to finish.
Dr. Kennedy Legel, an experienced and board-certified foot and ankle surgeon, can provide effective foot surgery solutions to meet your exact needs. Fortunately, heel pain is often very treatable, and Advanced Foot & Ankle Care Specialists provides a variety of treatment options for our patients. Some treatments include:
Rehabilitation
Preventative Care
Heel Surgery
In some situations, heel surgery may be the best option to relieve pain and regain mobility, while in others, non-surgical treatment solutions will be the best way to go. Each patient at Advanced Foot & Ankle Care Specialists receives a comprehensive evaluation before any treatment recommendation, and we only use the latest in surgical technology. The staff at Advanced Foot & Ankle Care Specialists in Dallas, TX is dedicated to educating our patients, and preventative care is always available.
Schedule an Appointment
To learn about your options for relief from heel pain, contact Advanced Foot & Ankle Care Specialists online or give our team a call at (214) 366-4600 to schedule an appointment with our experienced podiatrist.